Testimonials From Our Amazing Customers
The full-size sofa, loveseat, and ottoman look so beautiful on our bamboo flooring. Just stunning!!!! The neighbors came by to check out our new furniture. Three families on our street own RVs. They were all impressed. My sister and her husband own a small yacht in Florida. I will be sending her photos. I am so very impressed with the upholstery. Beautiful!!!!

We ordered the standard foam seat cushions, and also ordered one upgraded spring down cushion. I like the firm foam cushion. My husband likes the softer spring down box cushion. So I ordered 2 more down spring cushions for the sofa. We will simply unzip the upholstery, remove the standard cushions, and replace with the softer cushions.

My engineer/scientist husband is so impressed with the engineering of the piece. He called our grown kids to tell them about the really neat furniture, and how easy it will be to move later.

We are so grateful that it is so easy to have the damaged piece replaced. As directed by Jenny's email, we checked the boxes for damage, and noted box damage on the delivery ticket.

We put the furniture together in the evening under lamp light. I happily sent an email to Simplicity Sofa, saying how much we loved the furniture, and that there was no damage.

The next morning, in brighter light, I noticed the rip and damage to the lower edge of the sofa. I was so worried that Simplicity Sofas would not believe me, after I had already reported no damage.

I took photos of the rip and damaged area, and emailed them to Simplicity Sofas. Then I called the customer service number. Jenny answered the phone, and had already opened my email about the damaged piece. Replacement of the damaged bottom section of the sofa is SO very easy. Simplicity Sofas is manufacturing the new lower section of the sofa, and will ship it to me in a week. I will keep the damaged section, and simply replace it with the new section when it arrives. There is no need to return the damaged piece.

I am a very picky furniture buyer. We own Hancock and Moore furniture, and Theodore Alexander furniture.

We needed high-end furniture that we could move upstairs easily. Simplicity Sofas totally exceeded our expectations!

Yes, I wholeheartedly recommend Simplicity Sofas. The workmanship is SUPERB! The customer service is SPECTACULAR, the best ever!!! The owner, Jeff, sent me an email apologizing for the delivery damage. Just AMAZING!
Theresa M
Katy, TX
The following article, which includes a review from one of our customers, is from Furniture Today, the most widely read trade publication for the furniture industry. This is an excerpt from an article about how different furniture retailers interact with their customers.
This article was not solicited or paid for by Simplicity Sofas.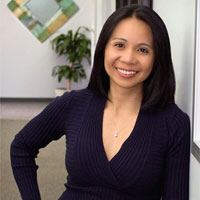 Are you good, or are you 'flawsome'?
November 7, 2016
Most of us are so accustomed to hearing horror stories about bad customer service or disappointment in the quality of goods we buy that when we hear something good, we think it's too good to be true.
I recently spoke with an extremely satisfied customer of High Point, N.C.-based Simplicity Sofas. His high praise for the product and the service he received was nothing short of incredible.
In fact, that's what the Google and Yelp algorithms "think" as well, according to Simplicity Sofas owner Jeff Frank, who said that both online review sites flag the positive customer reviews for his business as unauthentic and most never get published.
Jeff Markiewicz is a high-level executive in the health care field who recently purchased a custom sofa from Simplicity. Markiewicz had a couple of special requirements for the sofa that would go into the "man cave" of his Delaware beach house: it must fit through a two-and-a-half-foot doorway and a "last-mile" carrier was likely needed.
On top of that, Markiewicz isn't your average furniture buyer. He grew up in the furniture business, working in his father's upholstery shop for a while. Although he has taken a different career path, he has certainly retained all the knowledge and understanding of what goes into making quality upholstery.
"I have not seen the quality of Simplicity Sofas in 15 years, and I couldn't find a single flaw from the construction and materials to the way it's put together," said Markiewicz. "I am often disappointed in quality these days, but what Jeff (Frank) and his team are doing is amazing."
Erin Berg, Editor at Furniture Today
High Point, NC
Thanks for reaching out to us. John and I are thrilled with the look and quality of our new sectional sofa. It fits perfectly into the converted upstairs (tv/reading) room of our 1941 cape cod home.
All five pieces took us a total of 20 minutes to unpack, carry upstairs, assemble and situate in the room as desired.
I have attached a picture so you can see the challenge you allowed us to overcome by fabricating a sofa that fit through our 27" doorway.
From my initial call to Simplicity Sofas to your follow-up email, John and I are more than impressed with your outstanding customer service, the reasonable time it took to make the custom sectional, your fair pricing (better than any pre-fabricated model we considered), and the quality that has surpassed our expectations.
I have to say, out of all the businesses we have ever dealt with for anything we have ever needed (or wanted), you are the best!
Thank you for your professionalism and integrity. I have already begun recommending you to everyone we know!!
With the Warmest of Regards, John and Patricia Carr, Briarcliff Manor, NY
P.S. Thank you for the gift of the throw pillows. As you can see in the picture they fit perfectly within our room!
John and Patricia S
Briarcliff Manor, NY
Wow! Thank you so much for offering this solution. I never would have thought of that. Now I am even more impressed with your company. I have never received such outstanding customer service before from a furniture company.
Annette T
Bethesda, MD
Hi Jenny, Thank you for checking in with me and sorry for taking so long to respond!
I absolutely love the sofa and your customer service is some of the best I have ever received, especially from an online store (I would say the best ever from an online store).
I called with some questions as I decided on the sofa and my representative was nice and helpful. I called a few times in the span of about 45 minutes and really liked that I got the same person each time I called.
The sofa assembly really was as easy as it was described but I did like knowing white glove service, where they put it together for you, was an option before I ordered. I had a bad experience this past summer with ordering a bed online. We were not sent all the parts and the hardware was for a different bed.
Multiple maddening phone calls had me so frustrated I swore I would never order furniture online again, but I did my research and felt encouraged by all the positive reviews I saw on Simplicity Sofas. I love the sofa and the entire process was hassle free! It felt refreshing and then I was impressed again that someone, you, actually took the time to follow up with me on my purchase. You all rock!!!!!
Michelle K
Georgetown, MA
My sofa was delivered today and I have to say it exceeded expatiations. The style (Brandon) and leather is awesome. When I built my new house my office man-cave was put over the garage and my Thomasville leather couch was too big to fit up the stairs. Your sofa was easy to move and install. Plus it was a better size in my office. Thanks for building such a great product. I'm thrilled to have it. The quality of leather I selected was outstanding. The sofa looks great and is very comfortable. I could not be any happier with it. Outstanding company and product.
Brandan M
Albany, GA
We are absolutely blown away by this experience. I know most people would be taken back by a comment like that because after all……it's just a sofa right!?
I consider myself to be a stickler when it comes to customer service. I have been in this industry (who isn't really) for 20 + years and have come to find out it is a lost art! What is so ironic is, it's probably the easiest thing to do when it comes to gaining and maintaining a customer!
Our experience with Simplicity Sofas was perfect from the beginning to the end! It was easy to order, communication was there, the sofa was delivered when you said it would, it took me 3 minutes to put it together and it looks great! We could not have been happier! Even ordering the material samples was a breeze and those came in the mail within a few days. You really have a fantastic product and an excellent ability to market it. If you ever need a reference please feel free to use us!
Thank you very much and please keep it up! Not many operate this way anymore!
Dave F
Springfield, IL
What amazing customer service....thank you for the longer arm covers. My sofas are beautiful. Thank you both again for making this process so easy and pleasant. Anytime I or anyone else I know that is looking for furniture I will send them your way.
Rosemary S.
Gilbert, AZ
The furniture arrived yesterday around 4 and we had everything unpacked and put together in an hour or so. I was impressed by the quality, and practicality of your designs, and executions. I like things that work well, are well designed. And Quality. Your furniture has both.
The cushions are firm, but soft, just what I wanted. The fabric looks great, a bit hard, but that probably has to do with its durability. The slip covers look great. Overall, I give the furniture an EXCELLENT rating.
Friends came over last night, and they also loved the furniture. They were very impressed with the fact that I was able to find what I was looking for online.
As for your customer service, it does not get any better. I will snap some pictures and send them along, so that you have more examples of the bullnose versions of Leilani. I am really happy with the way it looks.
THANK YOU SO MUCH FOR ALL OF YOUR HELP! Best wishes to you all for the new year.
Susan C
Nevada, CA
Thank you for doing business the right way. I have never before written an online testimonial/review, but I have appreciated your company's products and efforts so much that I feel compelled to write this testimonial:
"Undoubtedly the best single customer service experience I have ever encountered. The sofas arrived on time and were easy to assemble. Simplicity Sofas went well out of their way to ensure I was satisfied with my purchase. This is a company who does business the right way. I will recommend them to everyone I know who is looking for the perfect sofa to fit that special area."
I would elaborate more in my testimonial, but I don't want to put your business in the position of being obligated to treat everyone as generously as you have treated us. Thank you for legitimately attempting to perfect the slip covers, for then sending us the imperfect slip covers without charge, and for being completely honest the whole way through. Even though they're not perfect, we love them; you literally went above and beyond to satisfy us.
Many businesses I've encountered would have lied and told us that they had tried and it just didn't work out. You guys didn't… you really did try (more than you had to), you sent us the covers to prove it, and I couldn't respect you more. Thank you for doing business the right way… it's rare to see these days.
Feel free to edit and use as much or as little of the text above in your online testimonial. Please let me know if you have any questions of me.
Thank you,
Jeremy W
Littleton, CO
You beat me to the punch! I wanted to send you a thank you note yesterday and didn't get the opportunity.
I LOVEmy Simplicity Sofa!!!!! It is beautiful. My father loves it too ( I purchased it for him).
To be honest, I was hesitant to purchase something sight unseen but this is the best piece of furniture I have ever owned. I could not believe that it actually fit through the door. The fabric is beautiful. From start to finish, every moment of the transaction has been so simple, honest and picture perfect customer service that I cannot think of anything to improve.
Please know I am also going to send a personal thank you note to Mr. Frank and to Mr. Burns, the upholster who worked on my couch. Special thanks to your white glove service too. The persons delivering the couch were so nice and professional.
Thank you again and best wishes for an enjoyable summer,
Lory
PS: I love my sofa so much, I may have to buy the matching ottoman!!!!! You have a customer for life.
Lory A
Jackson Heights, NY
Hi Shannon,
Thanks for writing! I intended to write you and say thank you, but hadn't gotten to it yet.
The furniture is absolutely perfect!! I love it - it exceeds my hopes, and fits a small room perfectly. Fabric is great and color is beautiful.
Feedback is "all terrific." I hope you stay in business forever, as I would happily order from you again!
Warmly,
Pamela S
San Luis Obispo, CA
I love the furniture I got from Simplicity Sofas. It's high quality and easy to put together. It was a little hard getting the slipcovers on because they were they fit so tightly and exactly.
I have not been happier with any furniture with my whole 50 years of buying them. This is the best I've ever done. Additionally, when I called on a holiday weekend, their rep was very friendly in answering questions. The whole experience was very good. In fact, I've been bragging about them and their customer service ever since.
Zoe G.
Pagosa Springs, CO
The sectional is absolutely beautiful and I am extremely pleased with the quality and design. The fabric is sturdy, the cushions are strong and the color is terrific. I love the way the pieces fit together with the ratchet-type connectors and the Velcro on the covering of the bottom of the pieces is a very smart design for ease of cleaning and dis-assembly if necessary.
My compliments to Mr. Diaz on his work!
My tablet does not take the greatest pictures, but I have attached one. When I get some new window treatments with some contrasting color, I know the sectional will look even better (if possible).
You have been a pleasure to work with - I see why the company has had no negative reviews.
Thank you again!
Mary E
Highland, IN
I appreciate you reaching out directly to your customers! It is rare, as a consumer, to feel that a company has my satisfaction as it's top priority. I can say that I was very skeptical of purchasing a sofa on line. I was equally skeptical of purchasing a "build your own" sofa because I have looked at the other options on the market and found the quality to be very poor.
However, I found myself in a situation dealing with a difficult entryway to a basement living room and felt that your sofa was the only cost-effective option I had. Even with my skepticism I was very impressed with your product and your customer service. The representative I spoke to when placing my order was friendly and informative, the sofa was delivered exactly when you said it would be, and the assembly was just as easy as advertised.
As for the quality of the sofa there is no comparison to be made between the high quality of your product and the other "press-board" options on the market. Thank you for following up with me in person and thank you for a great purchasing experience!
Sean T.
Columbus, Ohio
Well the furniture is out of the box and has made it up to our 3rd floor bonus room. We've tested it out and love it. (Husband, two girls, 14 and 9, and all my 14-year-old's friends!)
The workmanship and material quality is definitely first class. It was, indeed, easy to put together. The packaging was superb also, i.e. the long corrugated corners, plastic bags, and heavy corrugated boxes. Without all that there would have been a problem for sure since the boxes came off the delivery truck extremely dusty/dirty. I had to vacuum them off before opening so as not to get the new furniture dirty. I do believe it was the deliverer's truck, not your fault.
All in all, my husband is very picky about quality and he even agreed that your product is exquisite. Customer service was great also, both by phone and email. Thank you for taking the time to answer and ask questions.
I must say also, that I had never heard of your company or any other Ready-to-assemble furniture companies. I found you by Google search, something like 'upholstered furniture you put together.' Luckily, you were the first company I clicked on because EVERY other company offered what looked like junk. I would've given up on finding something even usable. I don't know who buys their stuff.
I definitely would recommend you to everyone I know. I honestly can't think of any way you could improve, except maybe the price, but wouldn't we all love more for less! Really, I think it was fairly priced. As a matter of fact, we're still thinking of getting an armchair. Thank you and keep up the great work. I'm so glad I didn't end up having to put futons up there.
Kelly G.
Hayes, VA
The previous reviewer wanted to hear from an actual customer, and that's me, so here is the story of THE BEST CUSTOMER SERVICE I HAVE EVER EXPERIENCED.
The back story: I ordered the full-sized Lorelei sofa and, as promised, it arrived in four weeks and took less than 15 minutes for me to assemble. It looks gorgeous, and you'd never think it can be disassembled. However, it looked like they sent seat cushions for a shorter sofa, and there was a bit of a gap in between the cushions.
I called the company and not only did they say they'd make new ones, but rather than have me wait for them to ship to my house, the PRESIDENT OF THE COMPANY HIMSELF (that would be Jeff) would deliver them to my place on a Sunday because he had family that lives in the area.
As promised, he showed up when he said he would, and exchanged the too-short cushions for new ones that he had tested in the factory on a similar couch. I didn't realize he was making a 600 mile round trip to deliver my cushions.
People, this kind of customer service is so rare. This company clearly stands behind its products. If you need furniture, but you need to squeeze it through a narrow hallway or small elevator, these sofas will fit. Not only that, but you'll be buying them from a company that treats its customers with kindness and respect. I'm happy to recommend Simplicity Sofas to everyone I know, and everyone looking this up on Yelp. Jeff didn't pay me to write this :)
Sara K.
Annapolis, MD
Thanks for your email. My husband and I are both really happy with the sectional pieces- the fabric is amazing!! We are trying to figure out what other pieces we want now. :)
I am beyond impressed with your customer service. That has been a large component of why I chose Simplicity and I have not been disappointed.
As members of the design community, we find the whole approach to your furniture (somewhat modular, high-end, customer-assembled) both wonderfully logical and compelling. Again, we are happy with our choice and will be ordering more shortly.
I'll take some pictures over the weekend and send them to you!Thanks again,
Anne N
Ft. Collins, CO
Jeff and Ann,
I am a home stager in Chicago. I ordered one of your sofas and chairs for a staging-you have changed my business forever! I loved it, my clients love it and I am sure potential buyers will love it! In addition, stagers now have a solution to the sofa storage problem. You have changed my business!
Bobbi Williams
Chicago, IL