Testimonials From Our Amazing Customers
Keywords
Categories
Designer Testimonials

Favorite Customer Comments

RV and Boat Owner Comments

Taylor King

What the Experts Are Saying About Simplicity Sofas
The following article, which includes a review from one of our customers, is from Furniture Today, the most widely read trade publication for the furniture industry. This is an excerpt from an article about how different furniture retailers interact with their customers.
This article was not solicited or paid for by Simplicity Sofas.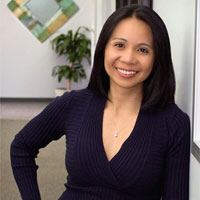 Are you good, or are you 'flawsome'?
November 7, 2016
Most of us are so accustomed to hearing horror stories about bad customer service or disappointment in the quality of goods we buy that when we hear something good, we think it's too good to be true.
I recently spoke with an extremely satisfied customer of High Point, N.C.-based Simplicity Sofas. His high praise for the product and the service he received was nothing short of incredible.
In fact, that's what the Google and Yelp algorithms "think" as well, according to Simplicity Sofas owner Jeff Frank, who said that both online review sites flag the positive customer reviews for his business as unauthentic and most never get published.
Jeff Markiewicz is a high-level executive in the health care field who recently purchased a custom sofa from Simplicity. Markiewicz had a couple of special requirements for the sofa that would go into the "man cave" of his Delaware beach house: it must fit through a two-and-a-half-foot doorway and a "last-mile" carrier was likely needed.
On top of that, Markiewicz isn't your average furniture buyer. He grew up in the furniture business, working in his father's upholstery shop for a while. Although he has taken a different career path, he has certainly retained all the knowledge and understanding of what goes into making quality upholstery.
"I have not seen the quality of Simplicity Sofas in 15 years, and I couldn't find a single flaw from the construction and materials to the way it's put together," said Markiewicz. "I am often disappointed in quality these days, but what Jeff (Frank) and his team are doing is amazing."
Erin Berg, Editor at Furniture Today
High Point, NC
My sofa was delivered today and I have to say it exceeded expatiations. The style (Brandon) and leather is awesome. When I built my new house my office man-cave was put over the garage and my Thomasville leather couch was too big to fit up the stairs. Your sofa was easy to move and install. Plus it was a better size in my office. Thanks for building such a great product. I'm thrilled to have it. The quality of leather I selected was outstanding. The sofa looks great and is very comfortable. I could not be any happier with it. Outstanding company and product.
Brandan M
Albany, GA
What amazing customer service....thank you for the longer arm covers. My sofas are beautiful. Thank you both again for making this process so easy and pleasant. Anytime I or anyone else I know that is looking for furniture I will send them your way.
Rosemary S.
Gilbert, AZ
The furniture arrived yesterday around 4 and we had everything unpacked and put together in an hour or so. I was impressed by the quality, and practicality of your designs, and executions. I like things that work well, are well designed. And Quality. Your furniture has both.
The cushions are firm, but soft, just what I wanted. The fabric looks great, a bit hard, but that probably has to do with its durability. The slip covers look great. Overall, I give the furniture an EXCELLENT rating.
Friends came over last night, and they also loved the furniture. They were very impressed with the fact that I was able to find what I was looking for online.
As for your customer service, it does not get any better. I will snap some pictures and send them along, so that you have more examples of the bullnose versions of Leilani. I am really happy with the way it looks.
THANK YOU SO MUCH FOR ALL OF YOUR HELP! Best wishes to you all for the new year.
Susan C
Nevada, CA
I love the furniture I got from Simplicity Sofas. It's high quality and easy to put together. It was a little hard getting the slipcovers on because they were they fit so tightly and exactly.
I have not been happier with any furniture with my whole 50 years of buying them. This is the best I've ever done. Additionally, when I called on a holiday weekend, their rep was very friendly in answering questions. The whole experience was very good. In fact, I've been bragging about them and their customer service ever since.
Zoe G.
Pagosa Springs, CO
The sectional is absolutely beautiful and I am extremely pleased with the quality and design. The fabric is sturdy, the cushions are strong and the color is terrific. I love the way the pieces fit together with the ratchet-type connectors and the Velcro on the covering of the bottom of the pieces is a very smart design for ease of cleaning and dis-assembly if necessary.
My compliments to Mr. Diaz on his work!
My tablet does not take the greatest pictures, but I have attached one. When I get some new window treatments with some contrasting color, I know the sectional will look even better (if possible).
You have been a pleasure to work with - I see why the company has had no negative reviews.
Thank you again!
Mary E
Highland, IN
The sofa is terrific. It easily went up a very narrow stair well and into my son's Brooklyn apartment. It was a birthday present from my wife and me to him, and he's delighted with it. He's 6 feet 3 inches tall but with the toe cushions and shorter arms on the sofa he's able to sprawl out on it and relax after work. One would never know it's assembled. Has the feel and quality of a very fine piece of furniture, which of course it is.
So no problems here. Your company's service was excellent. My only suggestion for improvement would be to be clear that the sofa could be delivered on Saturday. When we first ordered the sofa the gentleman I spoke to at your company said that the "white glove" delivery in Brooklyn would only be available M-F. So my wife and I were planning to go down to NY and wait for it some weekday, so my son would not have to sacrifice a vacation day at his job. Needless to say, we were delighted when we called the delivery company last Friday and they said they could deliver it on Saturday morning!
We drove to NY on Sunday for a birthday celebration for my son and were delighted to see his apartment looking so comfortable. Overall, we could not be more pleased with Simplicity Sofas, and we may well be a customer in the future when we're NOT looking for furniture for a tight entryway.
Jim H
Brooklyn, NY
Thanks you so much for the AWESOME customer service. I have many friends here in New England with small houses built a century ago. The narrow staircases make moving modern furniture difficult if not impossible. I will continue to recommend your services at every opportunity.
Jane L
West Roxbury, MA
When we moved into our Brooklyn apartment, we owned a conventional sofa bed. The entry to the apartment was 2 doors, at a right angle. So, you open the outside door, step down two steps into a 2 ft x 3 ft vestibule, and immediately to the right is another door. That door is narrow and short, so short that the bottom of the door had to be cut off to be hung, and the doorknob was about mid thigh high.
The sofabed would not make it in. It had to be sawed in half and reassembled inside. It was never the same again. When it came time to get a new sofa, I searched, and searched. I didn't want an IKEA sofa that could be put together inside. I wanted something real! I was reluctant to order a simplicity sofa, having never seen one but I found nothing else that would work. Why I waited so long, I have no idea. When I finally ordered and it arrived, I was so thrilled!! Attractive, comfortable, and so easy to get in!
I recently moved and when the movers looked at the sofa, they were concerned about getting it out of the ridiculous entryway. I smiled and showed them the beauty of Simplicity... One responded "Now *that's* a mover friendly sofa!". In my new place, I have a normal entry way, and also a basement, with a not so normal entry way. I need to get a sofa for the basement. I could put my Megan down there and buy a normal sofa for upstairs, but you know what, I'm pretty sure I'm getting a second simplicity! They just make sense. I have my eye on the Lorelei.
Thanks,
Rob O
Brooklyn, NY
The sofa arrived yesterday, we are thrilled, the upholstery fabric is more outstanding than we had thought - something that is difficult to visualize with a swatch. I will be using Simplicity Sofas as an innovative model for one of our business classes at Hesston College. You guys simply rock!!
Lorna H
Hesston, KS
My new sofa arrived last Wednesday. It is gorgeous - even better than I had imagined! Pictures are attached. It appears to be very sturdy, but is incredibly comfortable as well. I've already fallen asleep on it. Tremendous job by the Simplicity Sofa team! Your customer service has been wonderful as well!

Stacie M
Arlington, MA
We are very happy with the couch. The most difficult part of assembly was getting it out of the boxes! Once we did that, it was very easy. It looks great and is in perfect condition, even though one end of the large box with the couch frame was open when it was delivered. Fortunately, your instructions were to note that on delivery receipt but go ahead and accept shipment. As it turned out, there was no damage.
Pam J
Billings, MT
Thank you for your prompt response.
Your offer of a new seat cushion cover for free is so generous when the stain was completely our fault. We really appreciate it given we have only had the sofa a few days! Only the one cushion was damaged.
My husband is now officially out of the doghouse!
Carolyn H
Columbus, OH
Thank you for your inquiry. I've been meaning to tell you what wonderful service you provided and how pleased we are with our new Simplicity sofa. Every step of our purchase process went exactly as you had outlined, even concerning delivery by a third party (UPS Freight) over which you have no direct control.
Here's a photo of our sofa which I was able to move into and assemble in our coach by myself in less than half an hour. The length of time included unpacking and carrying each piece into our coach, one piece at a time as needed.
We are delighted with your sofa and receive comments from all who come to see, how comfortable it is. I was concerned that it would have less "stretch-out room than our old sofa, but even that is a non-issue. Thanks so much for your friendly courteous and professional assistance in acquiring our new sofa.
Best regards - Charlie
Charlie K
Hilton Head Island, SC
The sofa is FANTASTIC and we are really enjoying it! We couldn't believe that Darryl drove ALL the way from High Point to deliver it, we thought it might be some local transport company bringing it. But Darryl was extremely nice, prompt and even delivered the sofa on Saturday. He offered to set it up for us, but we declined since we were still deciding where to place it. However, Darryl gave my husband some pointers and it was a snap to put together. Within 20 mins of receiving it, we were enjoying sitting on it!
The craftsmanship is really well done - we noticed that all the stripes were exactly aligned from any given angle you looked at the sofa. There was one spot underneath where the black 'dust' cloth wasn't attached, but looked like the staples must have run out at that point because there was an indent where the staple should have been. One pillow had a slight snag on it, but nothing that couldn't be snipped off.
Both the size and color were exactly what we wanted, looked for elsewhere and couldn't find except with your company!
We will definitely pass the word along about the ease of putting together Simplicity furniture, the excellent customer service and the great value you get for your dollar.
Thanks for checking in to see how we like our new sofa. Again, that's excellent customer service!
Caral M
Goldsboro, NC
My husband and I recently purchased and rehabbed a 1967 mobile home in the beachy little town of Briny Breezes, Florida. One of the issues with the mobile home was that the door was only 28 inches wide and the room itself was only 12 feet wide so furniture size was a big factor. We had to cut the existing sofa that was in the trailer, into 3 pieces to get it out.
Apparently they built the mobile home walls around the furniture. I sort of knew what kind a sofa I wanted but didn't know where to find it. I wanted something made in America and I wanted to be able to configure it myself. I searched the internet and found your company.
Haha, it was News Years Eve when I called expecting to leave a message for someone to call me back after the holiday. Imagine my total surprise when the phone was answered by the owner! He even took my order right then and there! I love my sofa! I have received many compliments on it. It was exactly what I wanted and looks great in our small space!
Leigh M.
Briny Breezes, FL
My sofa finally arrived and it is perfect! The color, fabric and size is great. My husband and I really did put it together in 15 minutes. I was almost laughing at how unusual and easy it was to do.
As far as customer service - I would send anyone to your company for that alone. It was excellent!! Everyone I spoke with (including Jeff Frank) was knowledgeable, patient with my questions , friendly and very pleasant. The quality of the furniture seems just fine and the concept is great - this is the only way I could have a large couch in my downstairs family room. We will be trying out the blowup mattress when my family visits. Thank you again for your fine service.
Johanna Z.
Whitefish Bay, WI
I was finally able to bring the sofa pieces up stairs and put the sofa together. It is absolutely wonderful! I love the dark brown and the contrasting welting color. It looks so rich!
The assembly went smoothly and quickly. What was great was there was your 1-800 number on the instructions which I called and the woman on the line told me to use them for the arm attachments. It was a snap.
What pleases me most is the quality of the sofa! It is wonderful with the springs, the down-filled cushions, the luscious ultra-suede fabric, and the overall excellent construction! I am so happy that I chose Simplicity Sofas. The entire purchase from beginning to end was flawless - thank you and all of your staff for making it a pleasant experience.
Kathy K.
New Brighton, MN
The attached photo is of the sofa and armchair that we received from Simplicity Sofas a few days ago. Looking good, and very comfortable! Thank you for all your help in sorting out the leathers and design details. BTW the special-order ears on the sofa and chair back cushions are just wonderfully comfortable. Glad I asked for them and that you were able to accommodate my request.
Helen K
Alexandria, VA