Testimonials From Our Amazing Customers
We've featured you guys now a couple times (once on WordofMouth.org and once in Andy's "Damn, I Wish I'd Thought of That!" newsletter) because we really dig the way you earn the respect and recommendation of your customers - you do inspiring stuff.
Cale Johnson, editor and VP of GasPedal.com and Word of Mouth.org
My sofa arrived this week and I love it. It is very comfortable and I am thrilled with it! It truly was so easy to put together, and now I have some large boxes for my grand daughters to play in. I'm sure they will have a blast! The sofa was extremely well packaged and there was no damage! Thank you for a great product. I'm sure I will enjoy it for years to come!
Betty C
We've featured you guys now a couple times (once on WordofMouth.org and once in Andy's "Damn, I Wish I'd Thought of That!" newsletter) because we really dig the way you earn the respect and recommendation of your customers - you do inspiring stuff.
Cale Johnson, editor and VP of GasPedal.com and Word of Mouth.org
The following article, which includes a review from one of our customers, is from Furniture Today, the most widely read trade publication for the furniture industry. This is an excerpt from an article about how different furniture retailers interact with their customers.
This article was not solicited or paid for by Simplicity Sofas.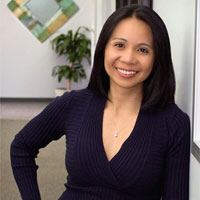 Are you good, or are you 'flawsome'?
November 7, 2016
Most of us are so accustomed to hearing horror stories about bad customer service or disappointment in the quality of goods we buy that when we hear something good, we think it's too good to be true.
I recently spoke with an extremely satisfied customer of High Point, N.C.-based Simplicity Sofas. His high praise for the product and the service he received was nothing short of incredible.
In fact, that's what the Google and Yelp algorithms "think" as well, according to Simplicity Sofas owner Jeff Frank, who said that both online review sites flag the positive customer reviews for his business as unauthentic and most never get published.
Jeff Markiewicz is a high-level executive in the health care field who recently purchased a custom sofa from Simplicity. Markiewicz had a couple of special requirements for the sofa that would go into the "man cave" of his Delaware beach house: it must fit through a two-and-a-half-foot doorway and a "last-mile" carrier was likely needed.
On top of that, Markiewicz isn't your average furniture buyer. He grew up in the furniture business, working in his father's upholstery shop for a while. Although he has taken a different career path, he has certainly retained all the knowledge and understanding of what goes into making quality upholstery.
"I have not seen the quality of Simplicity Sofas in 15 years, and I couldn't find a single flaw from the construction and materials to the way it's put together," said Markiewicz. "I am often disappointed in quality these days, but what Jeff (Frank) and his team are doing is amazing."
Erin Berg, Editor at Furniture Today
We're pleased with the very high quality of furniture that we got from Simplicity Sofas. It was a very straightforward purchase. I requested some samples of fabric online. They arrived. I ordered what I wanted online. It arrived. My husband did the assembly and he said it was easy. I would recommend Simplicity Sofas and I plan to order another one in the future.
Melinda F
We were very pleased with the quality of the sofa from Simplicity. I talked to the owner of the company and he helped us with purchasing it. The particular model we had didn't have a skirt on it but he arranged for us to have a skirt around the bottom of the sofa so I appreciated that.
We got a queen size sofa bed that fit down the hall and into the particular room where we wanted it. That was what we were seeking to do and we haven't been able to do it until then. Nothing is better than what we got from Simplicity.
John Minnott
I found Simplicity Sofas on the internet and the furniture I got from them is beautiful. The workmanship is very nice and the colors are everything that I wanted. The quality is excellent and a little higher from the ones I got from other stores.
Girldene J
My sofa was delivered today and I have to say it exceeded expatiations. The style (Brandon) and leather is awesome. When I built my new house my office man-cave was put over the garage and my Thomasville leather couch was too big to fit up the stairs. Your sofa was easy to move and install. Plus it was a better size in my office. Thanks for building such a great product. I'm thrilled to have it. The quality of leather I selected was outstanding. The sofa looks great and is very comfortable. I could not be any happier with it. Outstanding company and product.
Brandan M
The furniture arrived yesterday around 4 and we had everything unpacked and put together in an hour or so. I was impressed by the quality, and practicality of your designs, and executions. I like things that work well, are well designed. And Quality. Your furniture has both.
The cushions are firm, but soft, just what I wanted. The fabric looks great, a bit hard, but that probably has to do with its durability. The slip covers look great. Overall, I give the furniture an EXCELLENT rating.
Friends came over last night, and they also loved the furniture. They were very impressed with the fact that I was able to find what I was looking for online.
As for your customer service, it does not get any better. I will snap some pictures and send them along, so that you have more examples of the bullnose versions of Leilani. I am really happy with the way it looks.
THANK YOU SO MUCH FOR ALL OF YOUR HELP! Best wishes to you all for the new year.
Susan C
Received the chair this AM and I LOVE it!

All went very smoothly with the delivery and the delivery person was great. The chair looks wonderful in my living room - thanks again for all your help! I would sincerely recommend Simplicity Sofas to anyone!

I just wanted to thank you all for your professionalism and commitment to your customers. It gives me and my family great comfort knowing that our furniture was built by professionals who care about their product, reputation and most importantly their customers.
We are confident that your product will last us many years and I thank you so very much for the Sandy Hurricane discount. We are struggling to get our lives back to normal and it \'s companies like yours that help us reach that goal.

Thank you all.


Barbara K.